06 Jun

Christmas lights are something we all enjoy. We despise having to untangle miles of lights. The cables always end up tangled and entangled, no matter how neatly they were tucked away the prior time. It might be really tough to figure out how to untangle them. Laser lights, on the other hand, do not have this issue. All you need to do with a laser projector is stake it, wall mount it, or stand it on a flat surface. That's all there is to it. Here are five more reasons why using a Christmas light projector will help you save time, money, and hassle.
Traditional lights have the disadvantage of requiring you to climb ladders or trees to get the lights high enough, which can be inconvenient, especially in the winter. Laser lights, on the other hand, do not require any climbing or scaling, only some proper angling. They're made to blend into the background yet having a big impact.
String lights require assistance; they cannot stand on their own. Unfortunately, the majority of this support comes in the form of nails and screws. While they may be inconspicuous at night and hide the glare of lights, they stand out during the day and offer nothing to the house's beauty. Nails and screws are not required for Christmas light projectors, on the other hand. They can be placed on a stand or lay flat on a surface. There is no pounding or drilling.
Who likes cleaning up after the party is over? Nobody. Apart from the fact that the nails and screws stated above will damage your walls, packing up the lights is a major pain owing to the cords. Christmas light projectors can be stored by putting them in holes in the original package like pegs.
This concept is especially important if you reside in a chilly climate. Do you really want to spend the winter outside? Putting up traditional lights will necessitate you doing so for long periods of time. By the time you plug in and point, the laser lights will be ready. Furthermore, many versions come with remote controls, allowing you to make modifications to your Christmas light projector from the comfort of your warm home after the first setup.
We've arrived to the dreaded light bulbs. Every year, you're bound to come across a few broken light bulbs, and replacing them is a pain. You can choose to ignore them, but it's not something you can do every year. Laser lights, on the other hand, have no such issues. They'll put in anywhere from 5000 to 10,000 hours.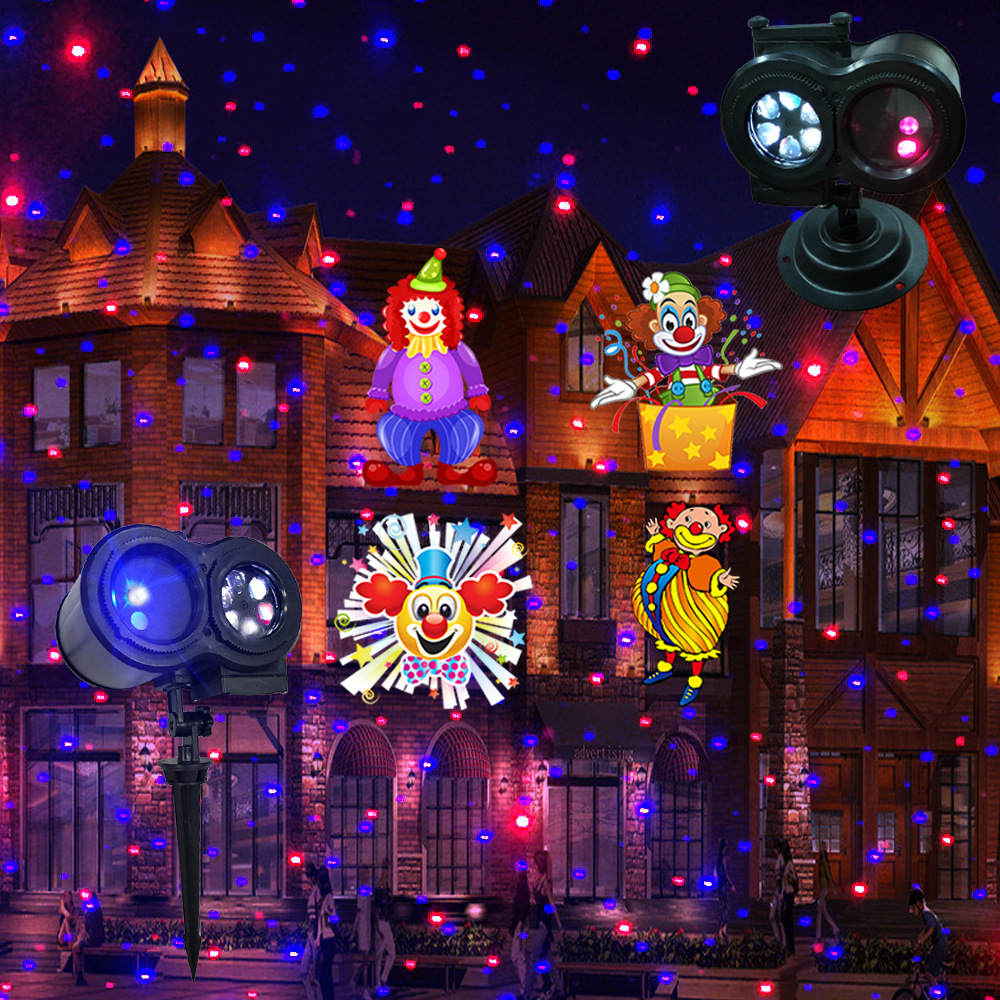 If all of the above reasons aren't enough to persuade you, the largest advantage Christmas light projectors have over regular lights is their power usage. Laser projections consume a fraction of the energy that standard light bulbs use and are therefore more cost effective over time.